Instructors
At Matrix Jiu-Jitsu, classes are only taught by highly qualified instructors. Our coaches ensure practices are conducted safely while also teaching you and your family some of the best Brazilian Jiu-Jitsu in Germany
René Becker is the head-coach at Matrix Jiu-Jitsu, a BJJ black belt under Aaron Milam (Lineage: Mitsuyo Maeda > Carlos Gracie Sr. > Helio Gracie > Carlos Gracie Junior > Renzo Gracie > John Danaher > Aaron Milam) with more than 14 years grappling experience focusing mostly Nogi-Jiu Jitsu. René is a highly skilled instructor who is known in Germany for being able to quickly train students to a very high level. Many of René's students have competed at high level tournaments in the region such as the ADCC European Championships, NAGA, and the Shooto Grappling Championship. His greatest achievment as a coach was to win the qualifications for the ADCC-Worlds with his studen Mraz Avdoyan. Every two years the best 16 grapplers of the world (in each weightdevision) fight for the world-titel at the ADCC-Worlds. Never before could a team out of germany win this hard qualifications.
René is the instructor for almost all classes at Matrix Jiu-Jitsu. Students training at Matrix can expect to personally train with René on an almost daily basis.
Andreas is a Brown Belt in Brazilian Jiu Jitsu and has 20 years of Martial Art´s experience. He is the Headcoach for the well known and very succesful Matrix Kids and Teen Program. Additionaly he is the main coach at the Homburg Location and an active competitor. The Fundamental and Women Only Classes are also taught by him and if you want to get in touch with Matrix you´ll probably talk to him as he handles most of the administration for the Gyms.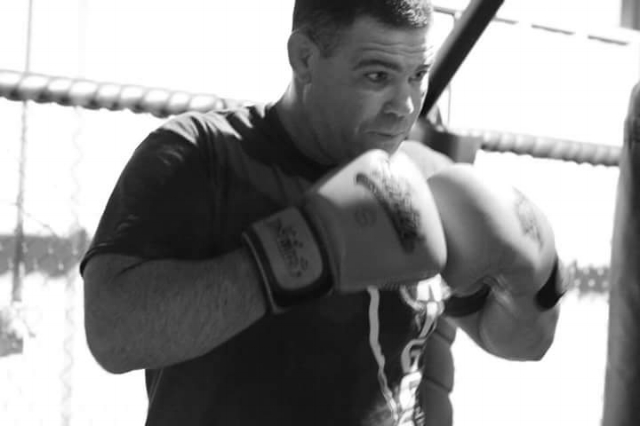 He started fighting MMA in 2005. He was 1-0 as an amateur and 2-1 pro. He recieved his purple belt from Drysdale directly and recently his brown under professor Jesse Briggs (an affiliate of Drysdale and Paulson) around 2010. He realized that most fighters did not understand that ground and stand up striking for MMA is its own art, so he began to focus his learning and instruction specifically on this.

He is the MMA-Coach of Matrix-BJJ in Kaiserslautern.
Coach at Matrix-Kaiserslautern especially for the Gi-classes.
BJJ Black Belt under Professor Carlos David Oliveira (Roberto Traven Black Belt).
Founder of the Armed Forces Martial Arts Network. Currently stationed at Ramstein Air Base teaching classes.
He holds classes and seminars wherever the U.S. Air force decides to put me. Wherever duty calls, he will bring Jiu-Jitsu.
Yari Vaculik is a Purple belt in Brazilian Jiu-Jitsu who teaches most of the fundamental classes. If you take a class from Yari, you will receive detailed and easy to understand information about the basics of BJJ. Yari's classes involve drills, teaching techniques, and sparring from positions that were practiced in class.
Yari is the primary teacher for classes at Kaiserslautern University. If you're interested in taking a class on Tuesdays at Uni-Fit, Yari will be there to greet you.
Coach at Matrix-Kaiserslautern especially for the fundamental classes. BJJ-Purplebelt under René Becker
More Info soon.
Coach/Trainer for MMA at Matrix-Homburg
BJJ Purple Belt
MMA Bilanz: 1-1-0
More Info soon..